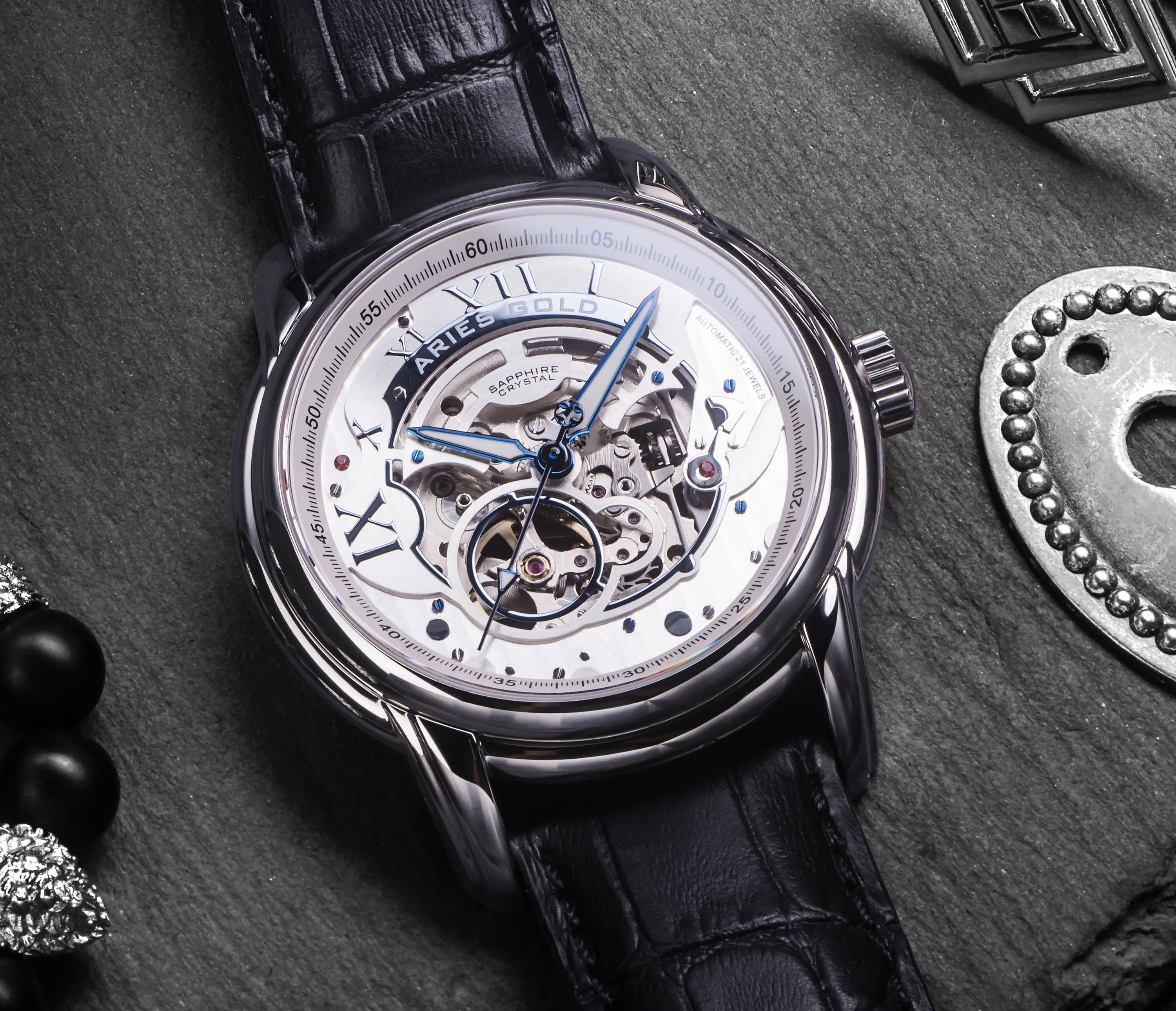 Beneath its reinforced sapphire glass exterior, lies the intricate yet durable handcrafted dial. Each component has been painstakingly constructed to perfection by our veteran watchmakers, meshing seamlessly with the movement in a symphony of finesse and performance. Throw in a premium butterfly buckle, and El Toro becomes the remarkable, bullish presence it was intended to be.
When the ruts of life catch up and its course comes to a halt, will you take the backseat - or take the wheel? For those driven by courage and dogged determination, the Jolter awaits; a reflection of refined precision and millimetre perfect choreography encased in a 44mm stainless steel casing, all ready to set you in motion.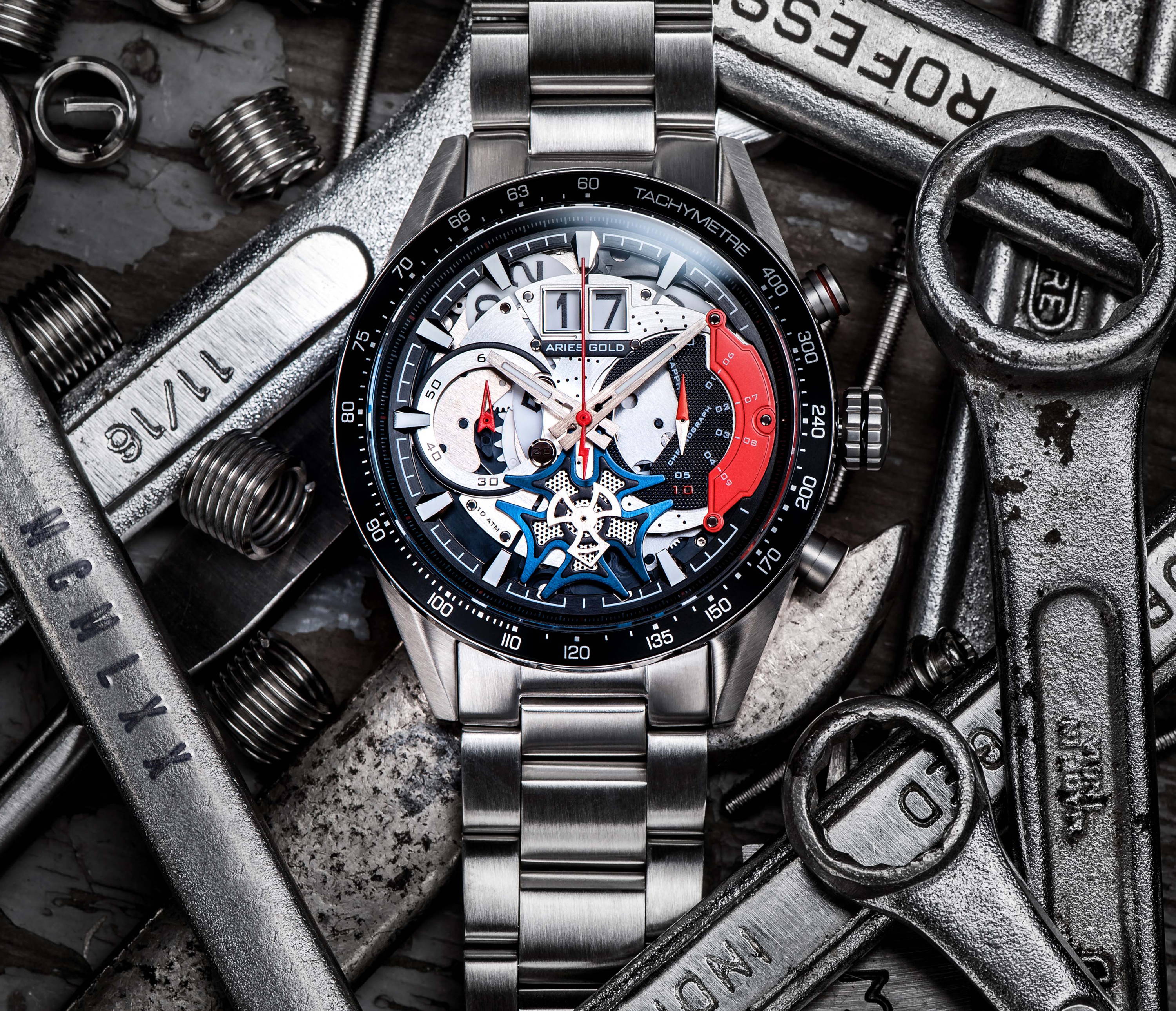 Discover which Aries Gold Collection is most suitable for you
Back in 1959, when Founder CK Woo was still an apprentice, he received a request from a customer to imprint the message "Martha 1959" on the dial of his old Diver watch that he was wearing. He told CK Woo that his wife had passed away and he would like to be reminded of her every day. After several weeks, CK Woo successfully imprinted the words on the dial of the customer's watch and he referred many of his friends who did similar personalisation of their expensive timepieces with CK Woo.
The Aries Gold collection is divided into 4 broad categories.
Infinium – Handcrafted high quality automatic watches with glass case backs
Inspire – Statement lifestyle quartz timepieces with extreme durability
Urban – Classic watches with maximum flexibility for personalisation
Enchant – Stylish watches for the ladies